Basic Information
Founded by 2008, Denovo is aimed to become one of the leading distributor of electronic components in China, we focus on small and medium sized customers, we dedicated to provide our customers quality components with reasonable price.
Inventory info:
Basic Inventory: >10,000 PNs

Sample Inventory: >10,000 PNs

Lead Time: <4Weeks

Lead Time for Sample delivery: <1Week

Location: Shenzhen & Hongkong

Area space: >1500 SQ. Meters
Brands and Products List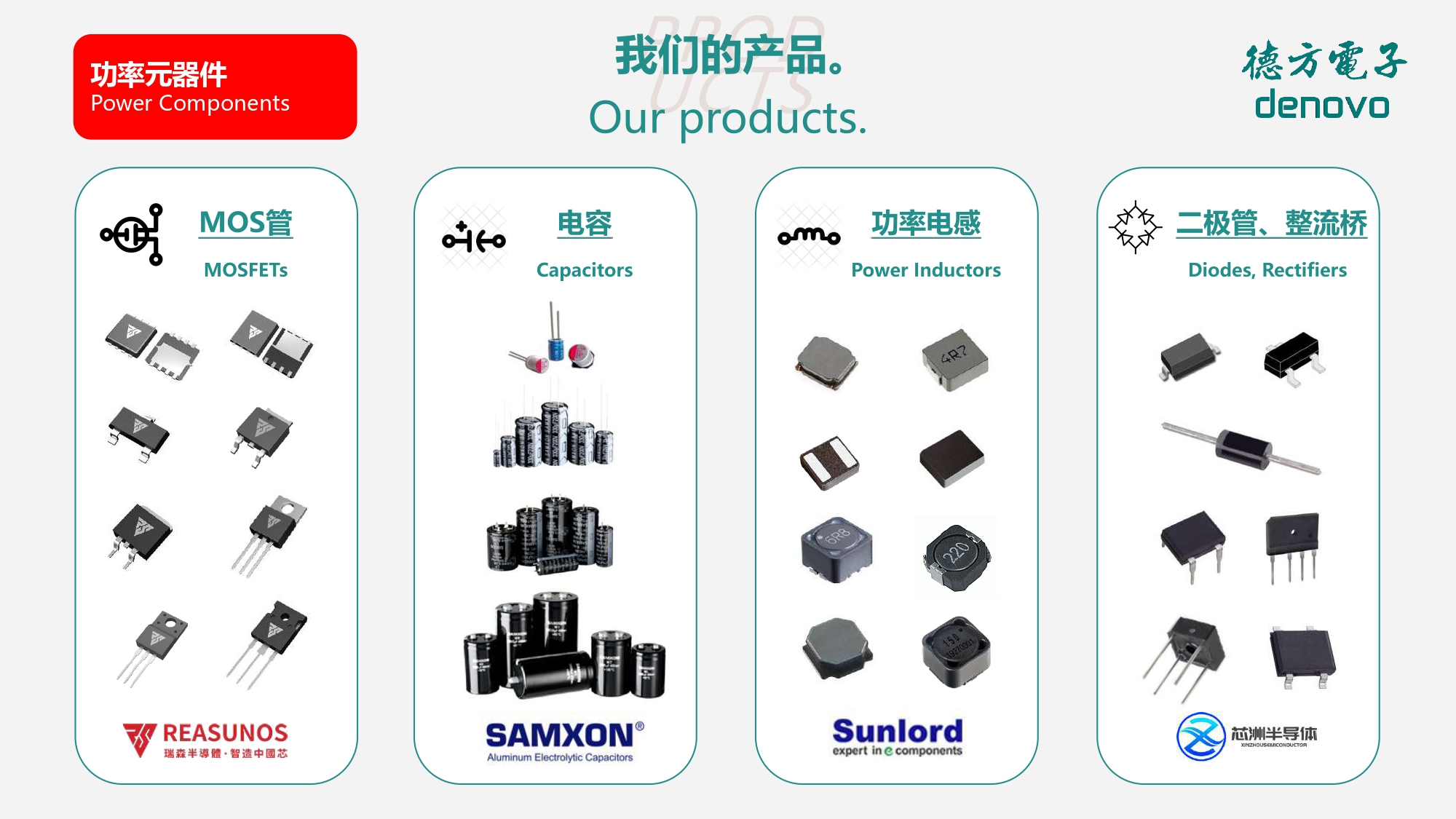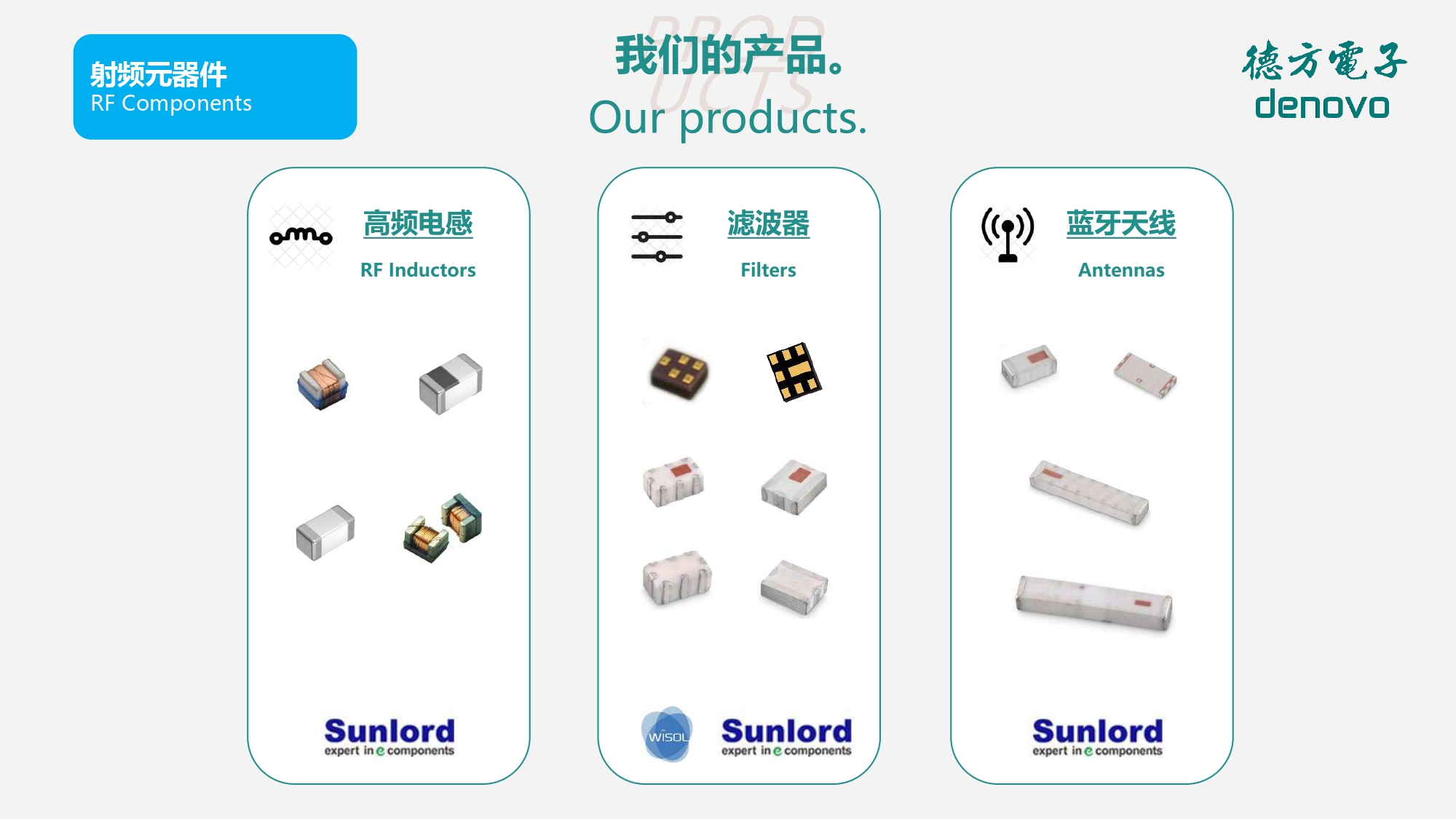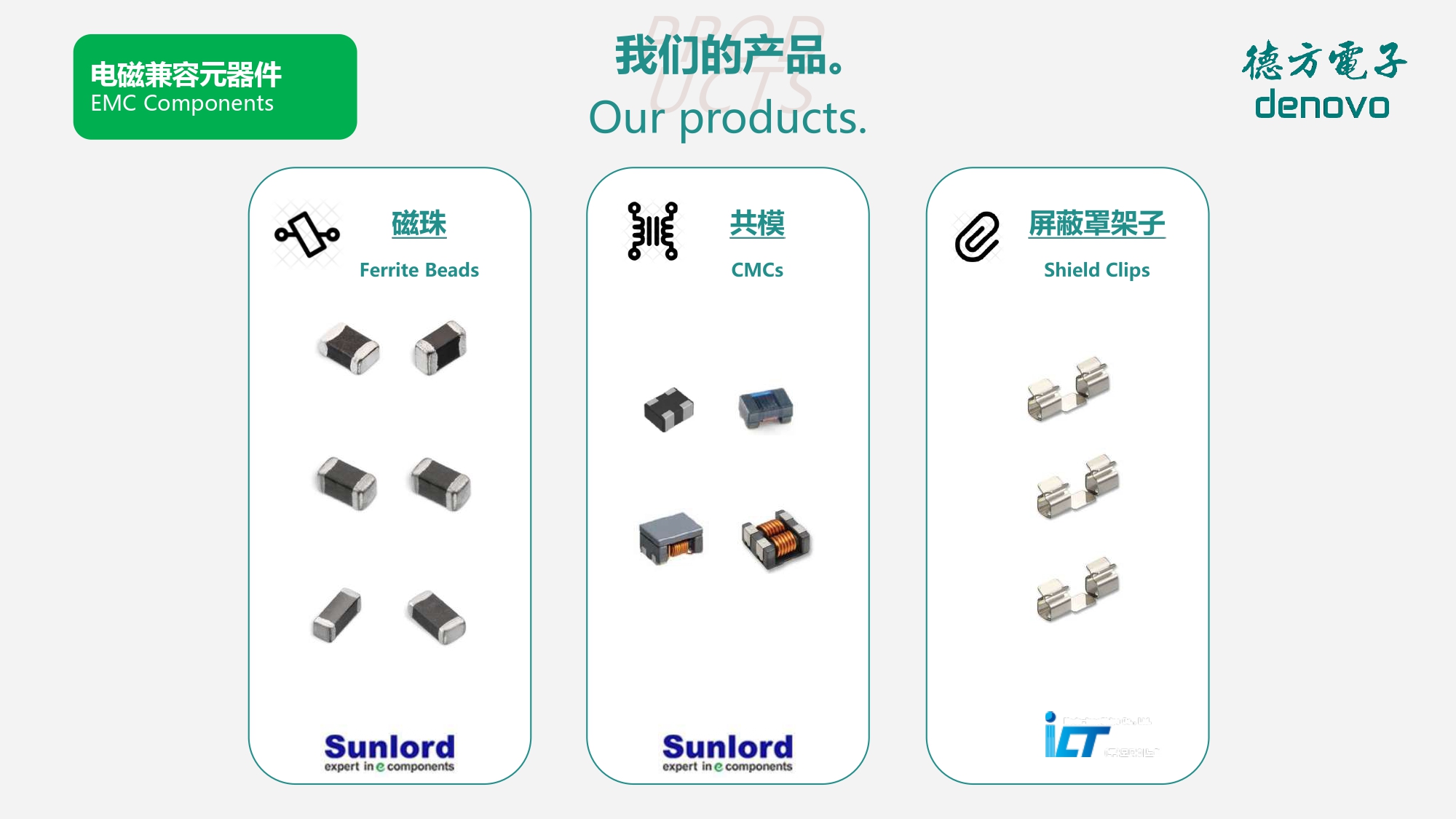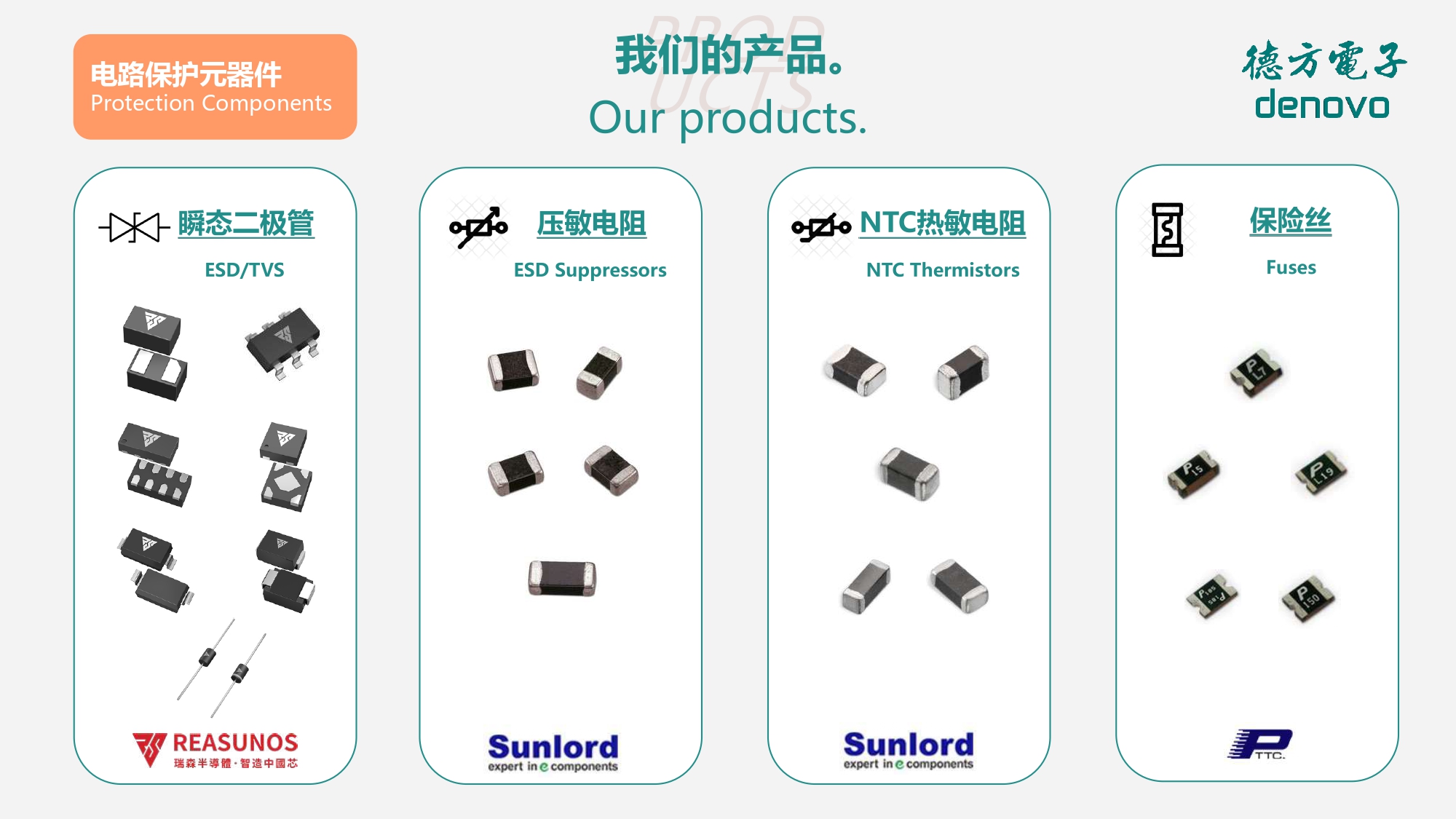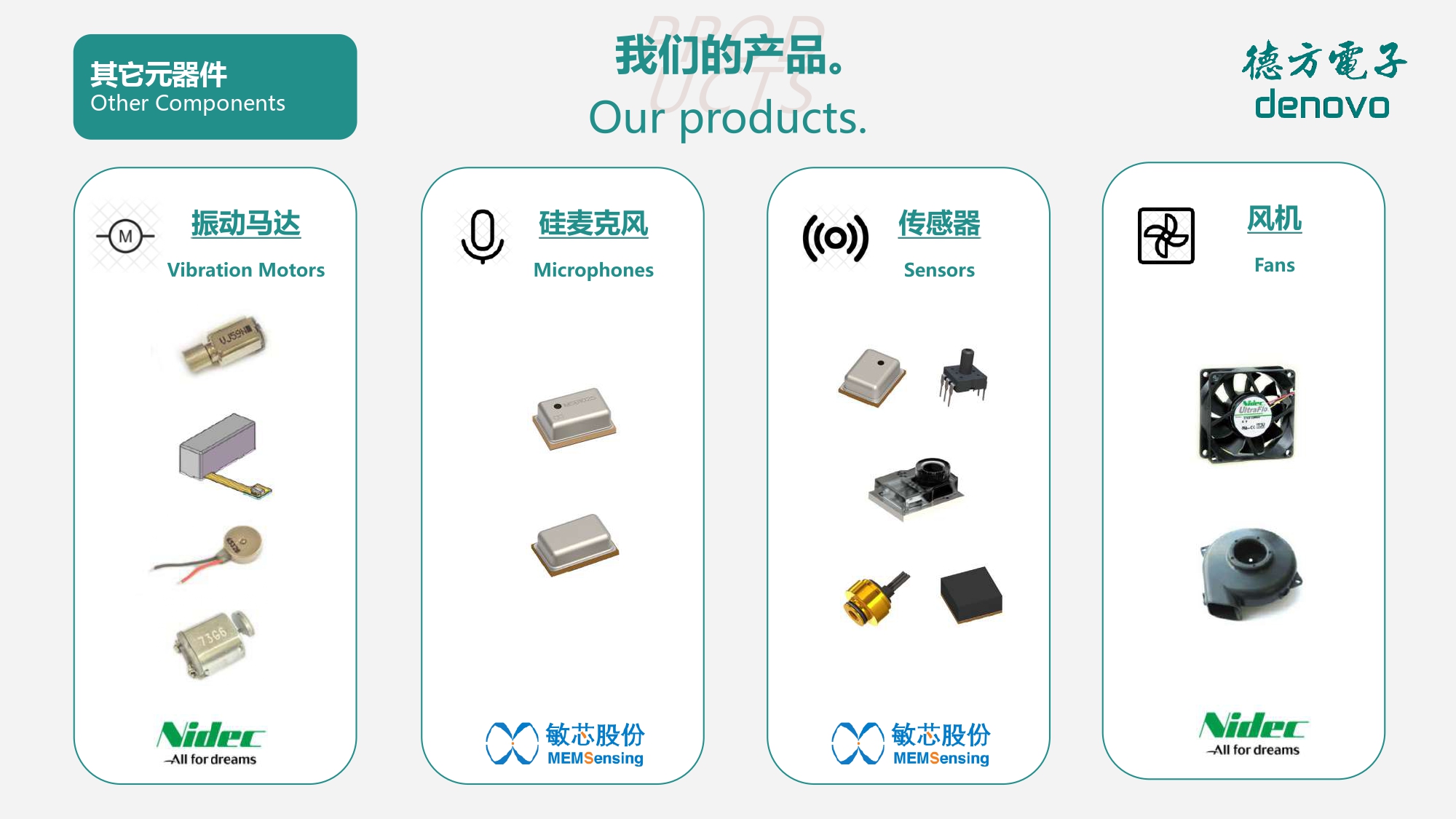 The above Brands may not popular in US/Europe/Africa, but they are famous in Asia who are providing high quality products to thousands of their local customers, we highly recommend to you try them in order to help you save cost and time.
Focus Products
Power Inductors
Power MOSFETs
RF Inductors
Ferrit Beads
Common Mode Chokes
MEMS Microphones
Chip Varistors
Chip Fuses
SMD NTC/PTC Thermistors
Tantalum Capacitors
Vibration Motors
Worldwide Customer Service
Free of Charge Samples

Quality Products

'China Pricing (Low Cost)'
'China Speed (Short Lead Time)'
Technical Support
Worldwide Delivery
We are experts in these products, our technical support engineers have years of experience to help customers to solve the problems.
Contact Us
If you are seeking for the products on the above lists, whatever the Brands is, all you need is to let us know the original PN(s) or detail description, our experts will help you to find the Pin-Pin cross parts on our Brands list.
Our contact window for oversea accounts is:
Please feel free to write email to us, and you will get response within 24 hours.